Independent curator & design advisor
Independent curator and design advisor, Federica Sala has made design the gravitational centre of her life.
With an interdisciplinary approach, she is in constant dialogue with art, architecture and publishing in relation to exhibitions, commercial or informative projects.
Highly curious by nature, she firmly believes in the power of transformation, which she has made into a pillar of her profession.
Born in Milan, but with extensive experience gained in France, she worked for five years in the design department of the Centre Pompidou in Paris working with high-calibre designers such as Philippe Starck and Ettore Sottsass Jr, as well as with Fabrica, the research centre of the Benetton group. After this came the Enel Contemporanea years, working on a project for H+ together with Francesco Bonami, which resulted in her working with, among others, Carsten Höller and the Starn brothers.
Between 2010 and 2019 she co-founded and co-directed PS, one of the first agencies created to unite content and communication. PS curated the 'Object' section of the Milan International Fair of Modern and Contemporary Art (miart), the exhibitions of the 5VIE Art+ Design district (Max Lamb, Raw-Edges, Sabine Marcelis, Matteo Cibic) and the artists' residences (Italian villages) project for Airbnb.
In 2018, together with Patricia Urquiola, she curated the monographic exhibition dedicated to Achille Castiglioni by the Triennale di Milano, which was followed in 2021 by the exhibition: Giulio Castelli. La cultura imprenditoriale del sistema design, marking the opening of the ADI Design Museum.
She currently continues to work as an independent curator collaborating in Italy and abroad with Italian and international institutions and agencies such as Buccellati, Dolce&Gabbana, Cassina, Rizzoli International, Six Senses, Venini and Assab One, focusing on the transversality of the various disciplines related to the world of design. Last but not least, in July 2022 she became the Editorial Director of the quintessentially eclectic magazine 'The Good Life Italia'.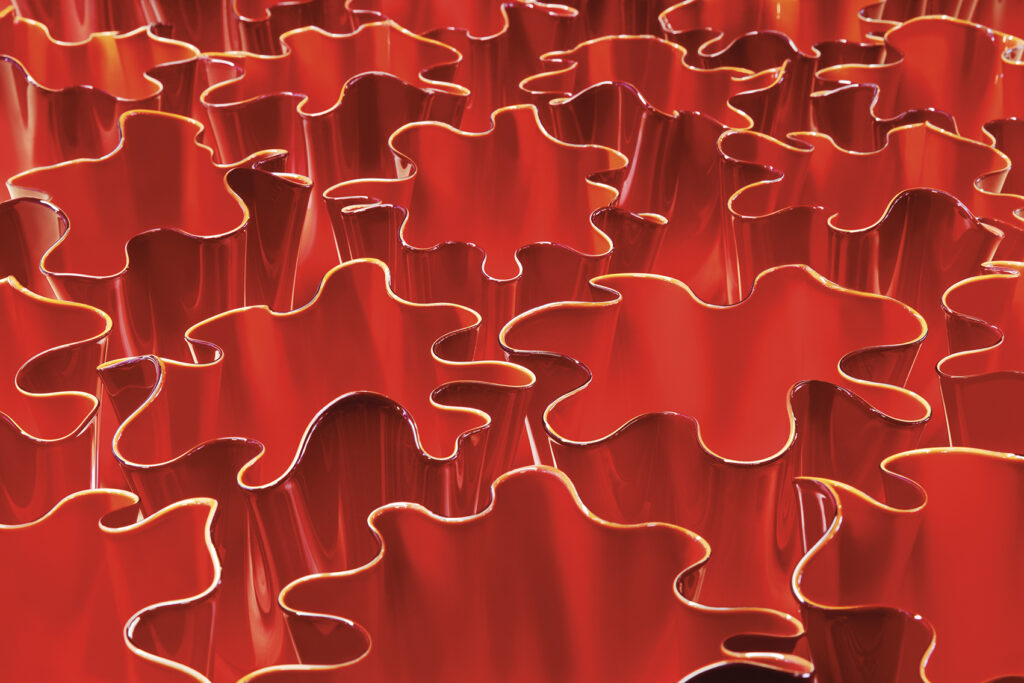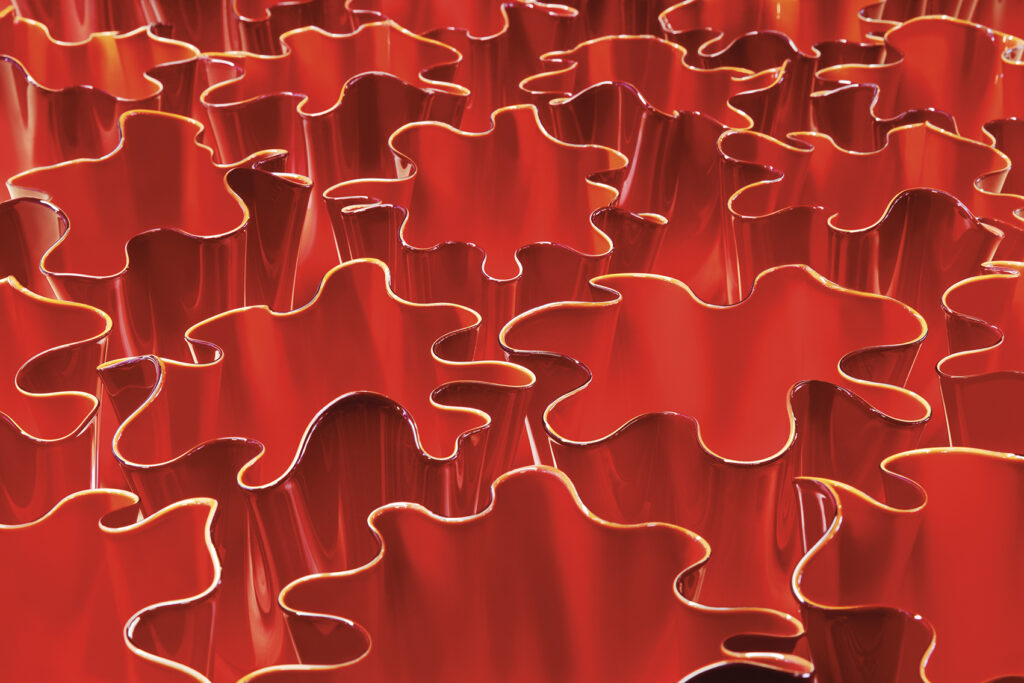 Venini. The Magic of Glass | Rizzoli International
"VENINI. The Magic of Glass" published by Rizzoli International on the occasion of the company's centenary, is a journey through the historic Murano glassworks.
Organized by transversal thematic groups, with an introduction by Silvia Grassi Damiani and a foreword by Peter Marino, the volume contains contributions by numerous international curators such as James Bradburne, Anna Carnick, Wava Carpenter, Michela Cattai, Alberto Cavalli, Domitilla Dardi, Rainald Franz, Elisabetta Longari, and Ivan Mietton. Photographs are by Lucrezia Roda and Enrico Fiorese and from several historical archives.
The exhibition displays a selection of liturgical objects for worship made by the School, revealing the possible dialogue between the Church and contemporary art. Works by Mimmo Paladino, Andrea Mastrovito and Gio Ponti also include chalices made for the Diocesan Museum, sacred vestments for the Diocese of Monze and some historical objects exemplifying the variety of techniques used in the Foundation's workshops.