An exhibition within the Edit Cult program
On the occasion of the third edition of Edit Napoli, within the Edit Cult program that animates the historic center of the capital of Campania, Federico Pepe presents an exhibition, curated by Federica Sala, which is a total dialogue with the city of Naples and the spaces of the Museo Civico Gaetano Filangeri.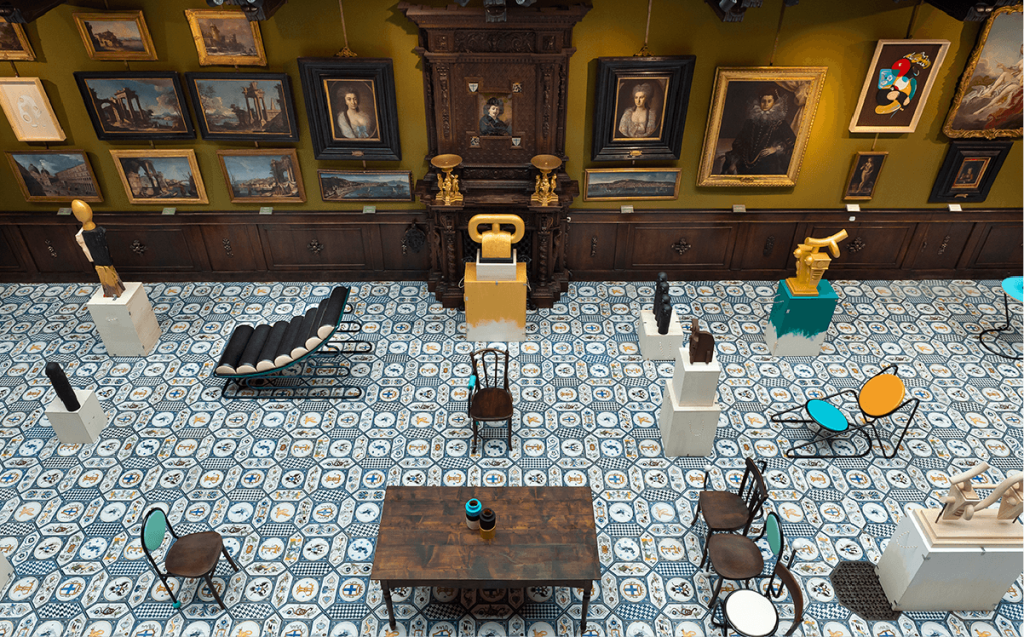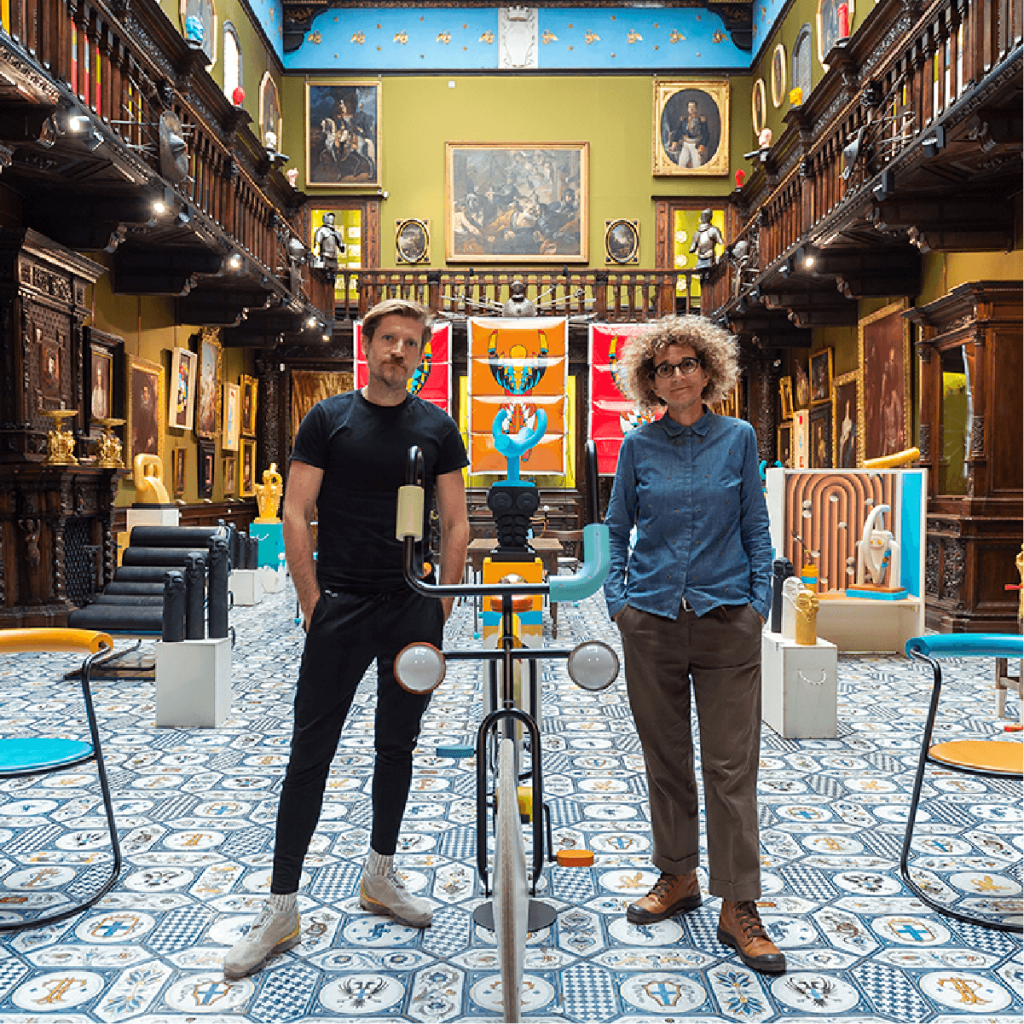 The title "Chest'è", a typical expression of the Neapolitan language, summarizes the attitude with which the artist approaches his work: a mix of art, design, graphics that can not be explained in a didactic way but that must be understood and accepted as a creative jumble in which the signs are transformed into paintings or bicycles in an apparently random way. A sort of animated bestiary of signs in movement, whose apparent randomness is instead regimented by an ordered and geometric arrangement that instinctively brings out the connections.
The alphabet of the artist's signs not only allows the dialogue between the various pieces but also corroborates the dialogue with the space, starting from the chasing of the symbols of the majolicas, up to the incredible chromatic cross-reference between the artist's color palette and that of the museum room hosting the exhibition. In this everything, undefined yet earthly, there is the synthesis of his universe of colors, symbols, and signs in perpetual movement between form and representation.
Homework | Claudia Zalla
2021
The visual project, as well as an intimate and domestic diary, collects 50 shots taken during the forced isolation of 2020. Born as a form of storytelling on Instagram, the project was then declined in a publication, until it became, with this exhibition, a story in the spaces of Marsèll Paradise.
e.
A Flame For Research | Mingardo
2021
An unprecedented collection of candelabras, conceived ad hoc by a series of national and international designers, is displayed in a cognitive exhibition and auctioned by Christie's. The proceeds are entirely donated to the Mario Negri Institute, implementing scientific research against cancer.
Unnatural Practice | Marcin Rusak Studio
2021
The exhibition at Ordet presents for the first time the deep sense of Marcin Rusak's ongoing research and development phases that characterize the designer's collections and tests. In his work, elements such as flowers, leaves and plants are observed, analysed, reconstructed and transformed into raw material to be subsequently re-designed.
La mostra non esiste | Le Dictateur n.6
2022
Curatorial text "La mostra non esiste", in english "The exhibition does not exist", published in Le Dictateur n.6, Le Dictateur editions.
MINIMAL / BAROQUE, Gianluca Pacchioni | Rizzoli International
2021
The book, published by Rizzoli International, is an intimate journey into the creative universe of the sculptor and art designer Gianluca Pacchioni. The result of a ten-year collaboration with the photographer Lorenzo Pennati, it recounts the journey of his art through precious interior objects, works of art and site-specific installations.
Giulio Castelli. Entrepreneurial culture in the design system | Electa
A tribute to the entrepreneur who helped found the Italian design system and give recognition to the design profession. The exhibition and the catalog summarize his entrepreneurial vision.
Graphic design: Giuseppe Basile, Luca Ladiana